MIE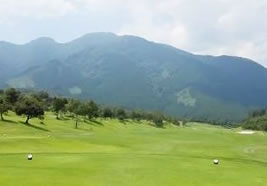 Although it appears to be a flat course at first glance, the fair-way has subtle undulations that affect each shot. The course lay-out makes good use of its grand landscape, with Komono Lake to the east, Ise Bay to the south, the Suzuka Mountains to the west, and the Yunoyama plateau to the north.
18 holes 6959 yards par72
---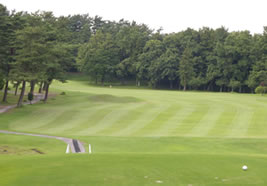 A hilly course. The gentle slopes and river running through the course make for more strategic play. The green on the 12th hole is famous as an impregnable green because it plays optical illusions on golfers.
18 holes 6585 yards par72
---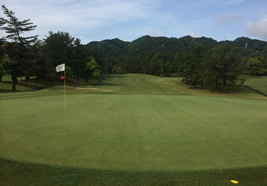 Authentic courses nestled in the heart of nature. These three courses separated by woods are renowned for their beautiful landscape. The Naka Course used for tournaments is quite difficult, with long distances, ponds, and valleys.
Higashi Course: 18 holes 6734 yards par72
Naka Course: 18 holes 7118 yards par72
Nishi Course: 18 holes 6642 yards par72
---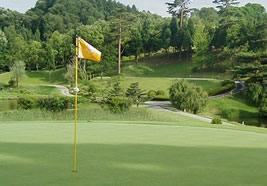 Located in Iga, the city famous for ninjas, these large courses have 45 holes in total. The 27 holes of the Iga courses have excellent views and are flat, making them easy to travel around. Carts run down the fairway when there is fair weather. The 18 holes of the Ayama course are strategically challenging, with long distances.

Iga Higashi Course: 9 holes 3324 yards par36
Iga Naka Course: 9 holes 2886 yards par36
Iga Nishi Course: 9 holes 2784 yards par36
Ayama Course: 18 holes 6818 yards par72
---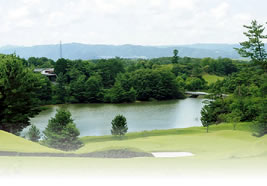 A beautiful, strategic 18 hole course. It has wonderful views of the Aoyama and Nabari mountain ranges, and golfers can enjoy beautiful flowers blooming year round. Everyone from beginners to low handicap golfers can enjoy the course.
18 holes 6245 yards par72
---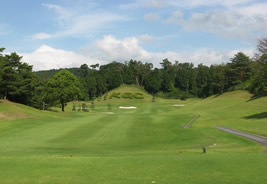 Surrounded by pine, cedar, cypress, and Japanese cherry trees, every hole on this quiet course is completely separated. Golfers can taste the real thrill of golfing on each hole of this stately course.
18 holes 6560 yards par72
---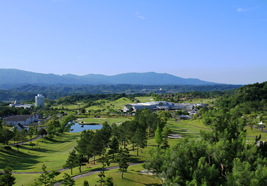 The 36 holes of the King and Queen courses are easy for average golfers, while still difficult enough for low handicap golfers to need a course strategy. The famous 18th hole is beyond the hotel. It is also an LPGA certified course. One of the 2015 Japan Senior Open Golf Championship courses.
King Course: 18 holes 7095 yards par72
Queen Course: 18 holes 7018 yards par72
---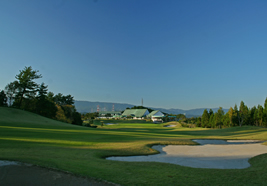 The 18 holes laid out on the rolling hills of this champion course each have their own personality and strategy. Strength and skill, intelligence and courage are all tested on this course, making for a truly rousing round of golf.
18 holes 7015 yards par72
---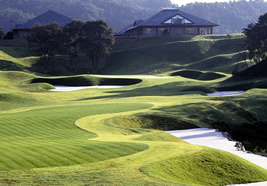 This long distance course stretches over 7,023 yards. It balances beauty and strategy brilliantly, with one green of bent grass, tower rivet bunkers, and ponds surrounded by brick.
18 holes 7023 yards par72
---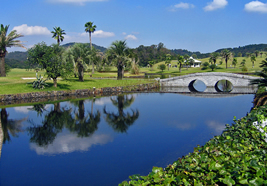 Palm trees stand between lush fairways on this Hawaiian style resort course. Even the clubhouse instills a sense of being on an island of everlasting summer, where you can relax in comfort.
18 holes 6846 yards par72
---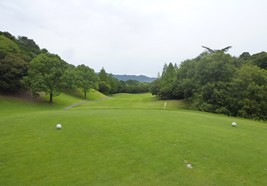 With a distant view of the Nunobiki Mountains in the background, this club overlooking the historical city of Matsusaka has poetic shimmering ponds between the pine trees of the deep green Mt. Fuefuki. Every hole of this highly strategic course is rich in variety and undulations.
18 holes 6787 yards par72
---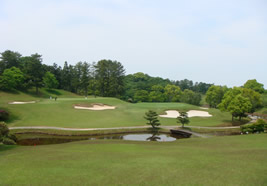 The strategic design of this course makes use of its hills, and it is counted as one of the masterpieces of Seiichi Inoue, the master course designer. Its broad fairway and layout making use of the terrain truly motivate players to face the course's challenges.
18 holes 7011 yards par72
---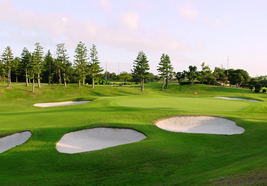 The only tournament course in Japan to host an LPGA official tournament, the "Mizuno Classic" (now the Toto Japan Classic) . This prestigious course skillfully incorporates the nature and ria coast of Ise Shima.
18 holes 6959 yards par72
---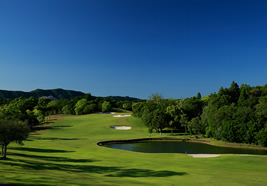 Tee off while overlooking beautiful Ago Bay, and face challenging holes across sea water. All elements of the seaside environment are condensed into this course. For a truly dra-matic game of golf, play here.
18 holes 6768 yards par72
---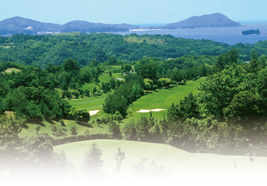 A classic seaside course stretching along the hills of Ise Shima National Park's Ago Bay overlooking the Pacific Ocean.
With a layout that makes perfect use the natural environment, the contrast between the greens and white sandy bunkers is particularly beautiful.
18 holes 6824 yards par 72
---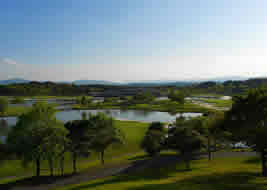 This course receives high marks enough to challenge the experienced player. Tiger Woods, the world's top-ranked golfer, played the whole course. Spacious traditional Japanese-style clubhouse facilities allow players to enjoy and relax after your round.
---