SHIZUOKA
Kawana Hotel Golf Course has 2 golf courses, Fuji Course and Oshima Course.
The architect responsible for the Fuji Course (ranked #80 in the world) was H.S. Colt's partner Charles H. Alison.
Please note that there are no carts available on the Fuji course, so everyone will play a round of golf on foot and use the caddy system.
*The Fuji Course is accessible only to Kawana Hotel guests.
---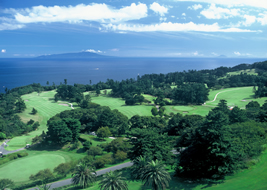 Kawana Hotel Golf Course has 2 golf courses, Oshima Course and Fuji Course.
Built in 1928 by Koumyo Otani, often described as the 'Father of Golf', the Oshima Course is a fine resort course which makes good use of natural terrain and is surround by breathtaking scenery. The picturesque "Oshima Course," where the legend of "Kawana" began.
---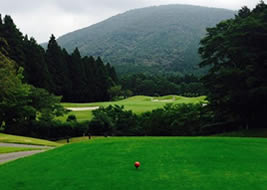 Designed by the fabled Japanese professional golfer Rokuzo Asami, two-time winner of the Japan Open Golf Tournament in 1928 and 1931, this course opened on August 27, 1960. Located at the base of Mt. Fuji, this course was among the first to open in the western part of Kanagawa prefecture.
A course surrounded by the natural beauty of Mt. Fuji and the Fuji Highlands, this course can be enjoyed by both avid and weekend golfers alike.
---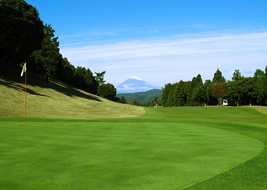 This course has fine views of Mt. Fuji, Mt. Omuro and Sagami Bay.
The front nine has a tricky layout that requires accuracy and the back nine is a wide-open.  A tough but enjoyable course to play.
---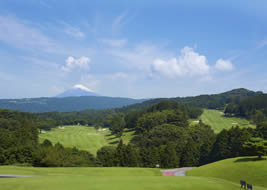 Located in the central area of the Izu Peninsula, IzuOhito Country Club features 27 scenic and challenging holes surrounded by abundant nature.  It offers a great variety with three distinct nine-hole courses, the Hakone, Fuji and Amagi, for all levels of play.
---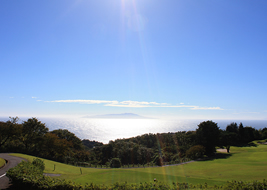 This course displays the natural settings of Mt. Komuro (famous spot for viewing seasonal flowers) with the mountain's altitude reaching 321m.  You will be addicted to the stunning views of Mt. Fuji and the Pacific Ocean.
A lovely resort hotel with hot spring, swimming pool and jacuzzi facilities adjoins the course, and some guest rooms feature a private hot spring bath.